Services
Hervey bay Maintenance Handyman Home & Property Services include the following
Go to Painting
Painting
Is your Paintwork looking a bit tired? Spruce up your home with some fresh Paint!
Go to Tiling
Tiling
Need your Entertaining area, Bathroom or Kitchen Tiled? Or maybe you have some broken tiles that need replacing.
Go to Decking
Decking
Hervey Bay Maintenance can build, repair, stain or paint your Deck.
Go to Floating Floors
Floating Floors
Floating floors are a cost effective choice when it comes to a new floor or to spruce up a room.
Go to Home Repairs
Home Repairs
Hervey Bay Maintenance can carry out most repairs on your Home & Property.
Go to Privacy Screens
Privacy Screens
Add a privacy screen to your outdoor area and enjoy the outdoors with protection from the Summer Sun and prying eyes.
Go to Shadecloth
Shadecloth
Is your Shade cloth a bit tattered and torn and in need of replacement.
Go to Pressure Washing
Pressure Washing
Clean up your entertaining areas, driveway or house with our Industrial pressure washing service.
Go to Rubbish Removal
Rubbish Removal
Moving house? Just collected too much junk over the years. We can take your rubbish away for you.
And Much More!
PH: 0466 978 808
About us
Hervey Bay Maintenance Home & Property Handyman Service
Home Office Shop Indoor Outdoor Repairs Installs
Hervey Bay Maintenance offers a professional quality Home repair Handyman service for all the residents of the Hervey Bay & Maryborough area. With over 20 years trade experience Hervey Bay Maintenance can build, fix or replace just about anything around your Home & Property. From hanging pictures to renovating your home Hervey Bay Maintenance will get the job done right for you. Hervey Bay Maintenance pride themselves on being dependable and reliable with a focus on a high quality of workmanship. With a demonstrated value, trust and mutual respect the majority of Hervey Bay Maintenance customers are of repeat business and positive word of mouth referrals. Public Liability Insured. Jobs Under $3300. Current Blue Card holder.
Always prompt & on time.

No shows are a no go!

Quality Workmanship assured.

I live here too!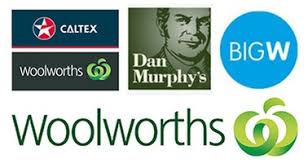 Get in touch
Send us an Email with your info and the type of jobs you need done.